Case studies
05 September 2023
2 LEROY SOMER 600 kW variators
Number of project hours: 140 hours
4 technicians
Client expectation
Our client, one of the world leaders in the transformation of agricultural production into foodstuff ingredients, called on our experts to intervene on two 600 kW Leroy Somer variators which had broken down. Indeed, part of its factory was at a standstill and they wished us to urgently repair them onsite as:
It would take several weeks to supply new variators
The handling of new variators is delicate, given that the variators are on the 1st floor at the back of an electrical room.
DV GROUP solution
He asked us to urgently intervene onsite in order to limit as far as possible stoppages, as well as losses. The urgent expertise revealed the presence of acid, which had significantly damaged the condensators of both products, as well as the entry-bridge and card of the first variator. To remedy this, our experts:
Dismantled the arm modules and entry-bridge of variator No. 2
Cleaned up both variators
Put the protistors in place
Reassembled both variators
Proceeded with trials: variator No. 2 was restarted. On the other hand, the CPU card and supply to variator No. 1 were found to be out-of-order, leading our experts to replace them.
Following this intervention and several breakdowns encountered on the variators the previous months, we advised our client to undertake an audit of their installations, as well as an action plan. Satisfied with our recommendations and our offer, our client chose to entrust us with the carrying out of preventive measures on nine of its 250 to 900 kW variators. Our experts are currently processing the turbines, as well as the power bridges.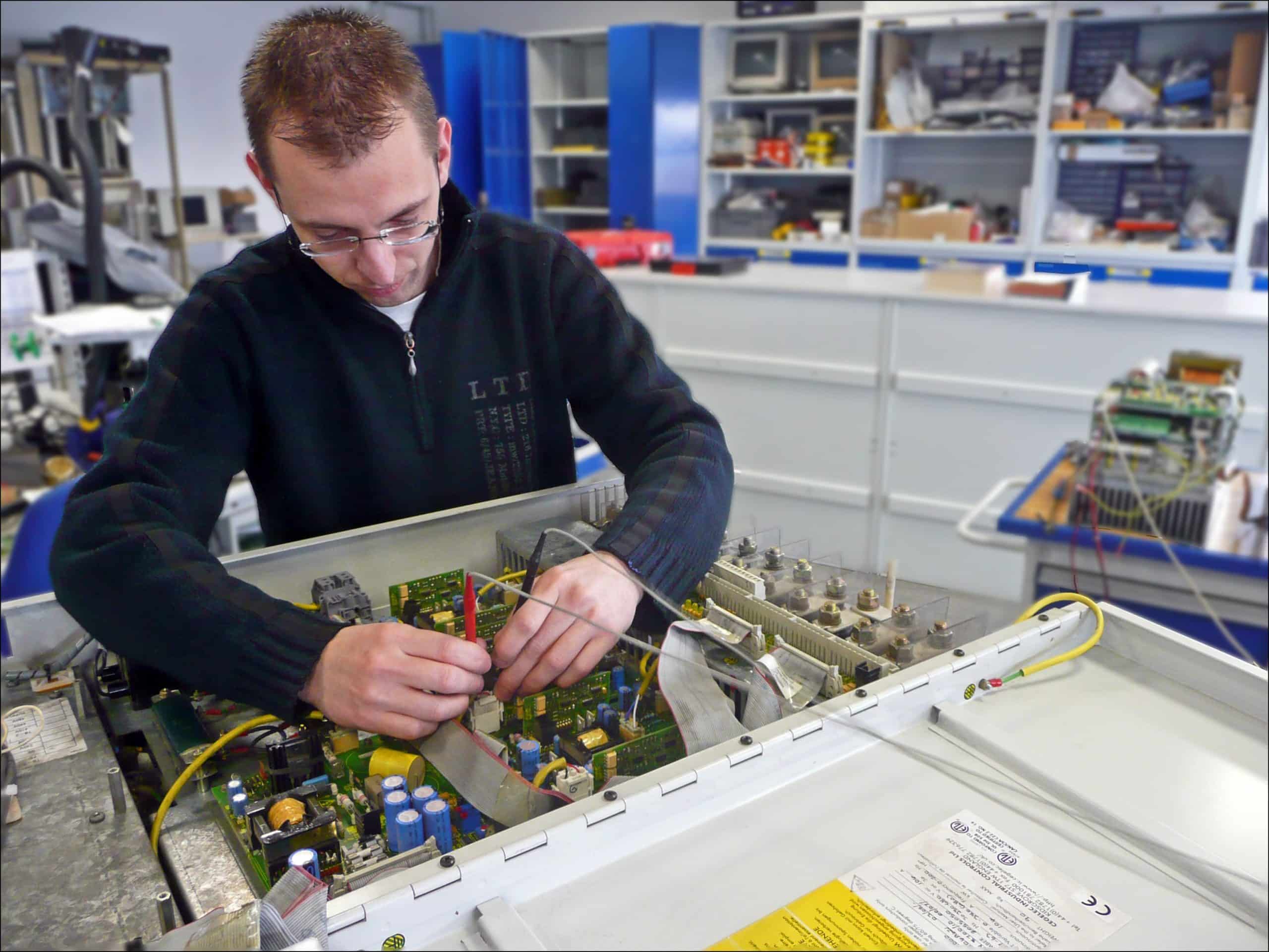 Clients gains and benefits
Speed: variators processed in a few days, contrary to several weeks for a new solution
Savings: low cost compared to replacing with new
Reliability: nine variators made more reliable
Decrease in breakdowns: decrease in uncontrolled production stoppages and therefore maintenance costs and production stoppages
Establishment of a climate of trust: frequent, on-going exchanges and support from a dedicated DV GROUP contact
Expertise
We provide you with engineering, maintenance and control solutions based on our knowledge of your processes.
Case studies
You may also be interested in