Case studies
29 August 2023
Retrofitting of an impressive balancing bench
Number of project hours: 1,800 hrs
Project duration: 6 months
6 technicians
Client expectation
A major player in the energy sector, manufacturer and supplier of equipment for nuclear power plants, wished to replace the variators and control centre installed in one of the largest balancing benches currently in existence. Among the specificities of this bench, used to validate the manufacture and maintenance of the nuclear power plant's alternators and turbines: a 4 MW CC motor and thyristor power bridge piloted by a separate regulation system.
So the project's aims were clear:
Compensate for equipment obsolescence
Retake control of the installation with equipment benefitting from recent technology
Ensure the maintainability of the installation with long-lasting equipment
DV GROUP Solution
In order to respond to this problem, we worked with Siemens to offer a 100% Siemens solution allowing greater coherence in the equipment architecture. We therefore proposed the installation of:
3 6RA80 variators
3 3RW motorised circuit breakers
3 network inductors
Surge suppressor module
6600A available, x 1.5 peak
S7-1500 robot
2 WinCC supervision consoles
Work carried out
In order to pilot the continuous current motor while handling its very high power, we replaced the old variators and their regulation system with a group of three new 6RA80 variators (950V, 2200A) offering the advantage of integrating the entire regulation part. Thanks to the implementation of the master/slave management of the three variators, the continuity of the trials is ensured, even in the case of dysfunction on one of the power modules, including the master, thereby offering increased availability. In addition, the variators have more secure STO entries. As for monitoring and supervision, this is carried out via two WinCC supervision consoles. These allow the archiving and analysis of data from each rotor balancing session. Thanks to the monitoring of all the data relating to the motor's piloting and operation, our client is now able to precisely identify the causes of any technical problems which may arise and therefore carry out repairs much more quickly, even identifying signs of fatigue upstream in order to carry out predictive maintenance.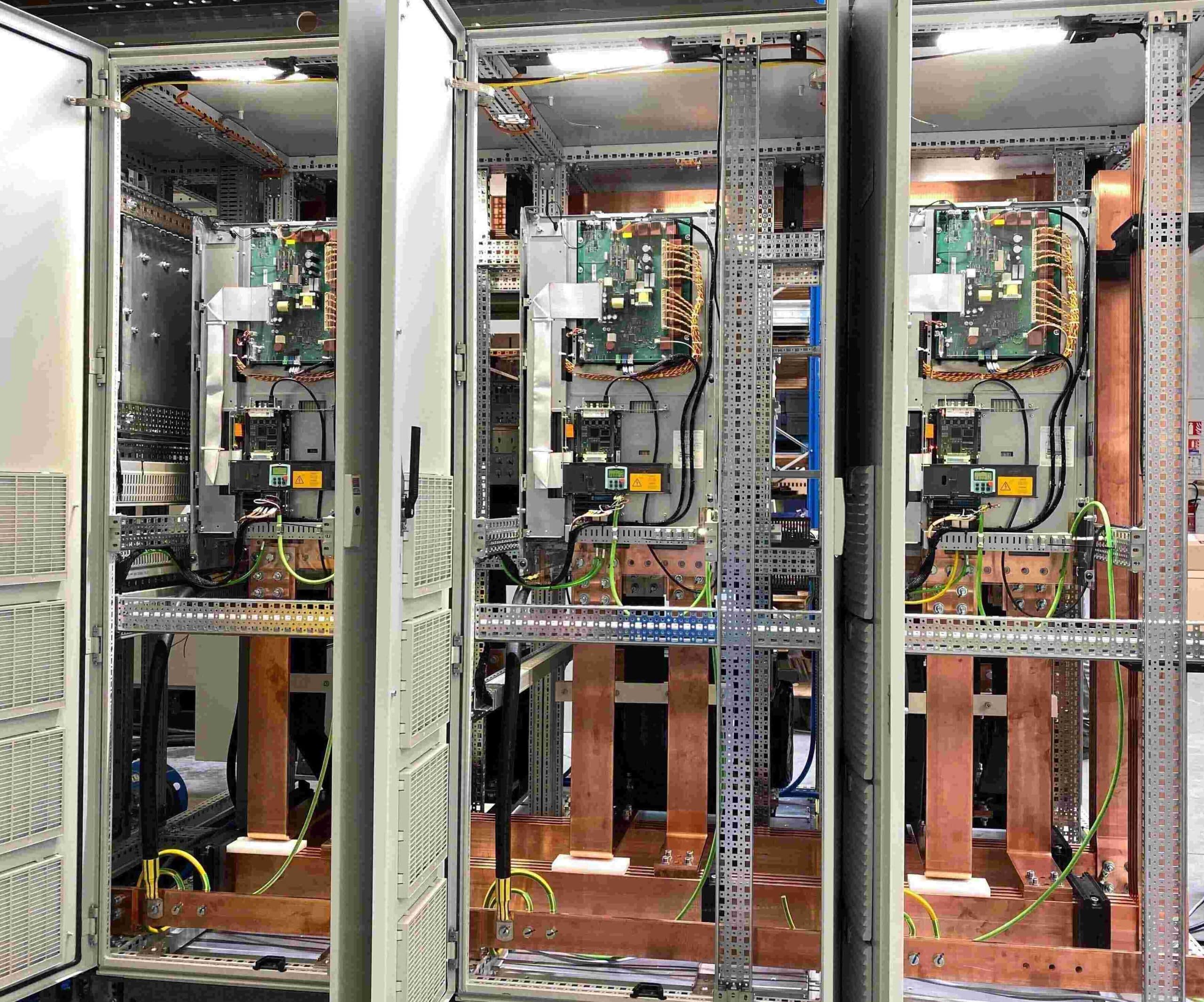 Clients gains and benefits
Equipment sustainability
Serenity regarding control of the implemented equipment (both internally and externally)
Compliance with timelines
Compliance with the specifications
Compliance with commitments regarding operation
Expertise
We provide you with engineering, maintenance and control solutions based on our knowledge of your processes.
Case studies
You may also be interested in