Case studies
11 September 2023
MELEGHY: Preventive maintenance of 24 Siemens Powerblocks drives
Number of project hours: 350 hours
Project duration: 14 months
4 technicians
Client expectation
Our client, an outfitter and manufacturer of press-on bodywork and soldering assemblies wanted to optimise two of its stamping presses. Indeed, the reliability of the system was in question owing to an eroded MTBF and our client was having difficulty with the MTTR as it did not have any factory stock. Within this framework, we had to improve the reliability of the line variators.
DV GROUP Solution
In order to reach this objective, our client entrusted us with the preventive treatment of 24 Siemens Powerblock variators over 14 months.
So, 2 types of variator were dealt with:
15 x 6SL3352-1AE41-4FA1 power arm inverter 1405A Powerblocks
9 x 6SL3352-1AE41-0FA1 power arm inverter 985A Powerblocks
Work carried out
Firstly, we dealt with the risk on the MTTR by adjusting the client's stock with one of each Powerblock. Objective: offer a solution via stock rotation. This rotation will be repeated 12 times in order to process all the products.
Our client benefitted from a total refurbishment service, as well as a full product test.
The experts from our electronics agency in Norroy-le-Veneur carried out the service on-site:
Environmental monitoring (temperature, motor seizure)
Signal monitoring (phase balance, quality of the MLI cutting, quality of the intermediate bus components)
Safeguarding of parameters
Dismounting/Re-assembly of the Powerblocks
Then, our team proceeded with the reconditioning of the products in the workshop.
DV GROUP technical solution:
Prior verification of the incoming product
Product cleaning
Change of components: capacitors, optical transmitter, hall effect captor etc.
Revision of electromechanical elements: turbines, ventilators, contactors
Verification and changing of bus capacitors
Verification of the IGBTs (switch times, turn-off, avalanche value etc.)
Monitoring of the tightening of power elements
Following all these services, the Powerblock underwent a 12-hour dynamic test at nominal current in the 4 operating dials of the drive, as well as a verification of the MLI signals and the bus ripple rate.
Then, we measured the synchronous and asynchronous currents (circulation currents in common mode) and monitored the various regulation loops on the load impact.
Finally, we installed an IT 4.0 captor in order to monitor the temperature of the product reinstalled at our client's location.
We are the only authorised Siemens Powerblock repairer in Europe and the only ones authorised to repair G150, G130, G180 and Micromaster 440 variator powerblocks. This certification also allows us to be more reactive thanks to our access to all the spare parts and components in this range.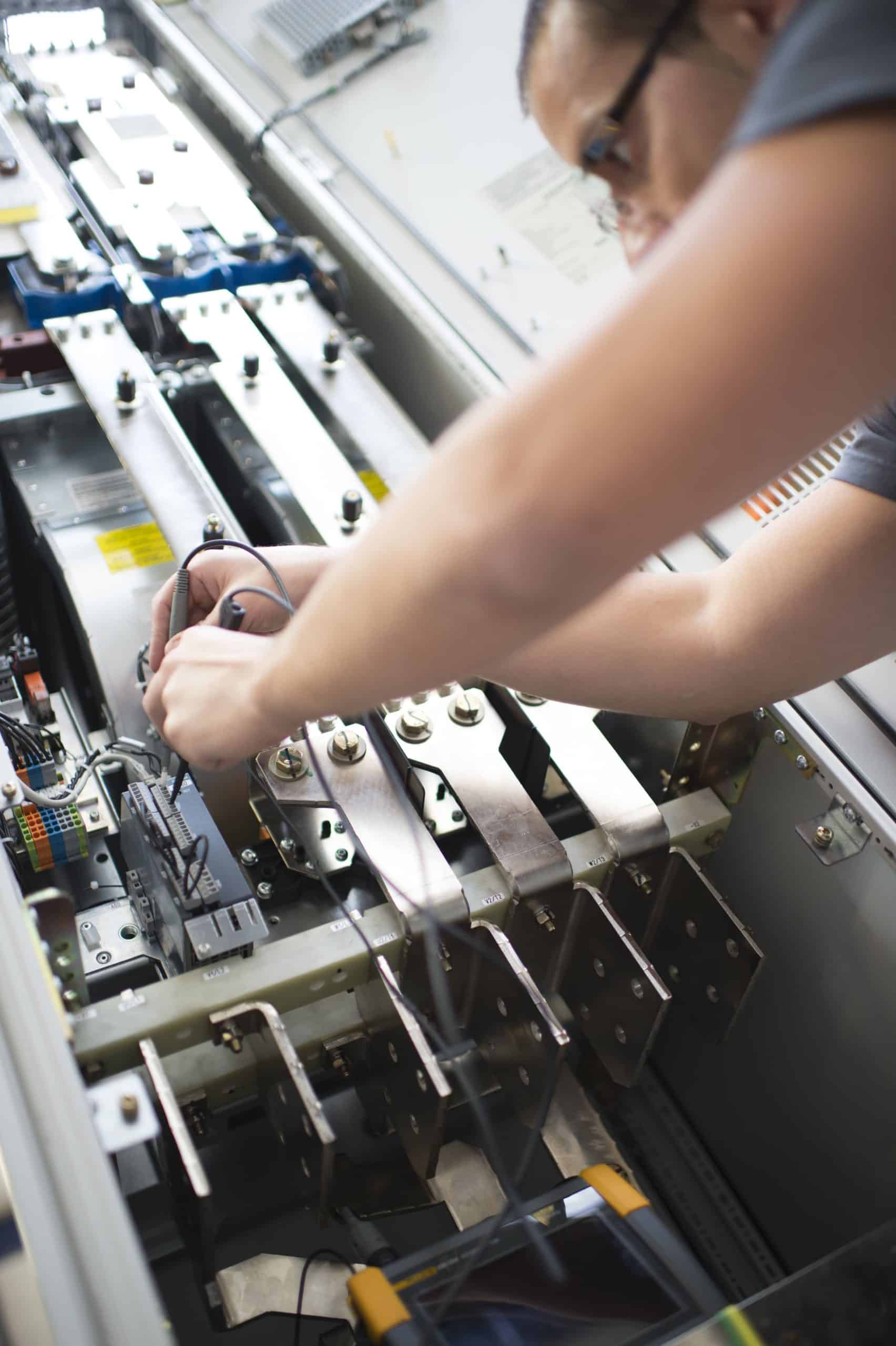 Clients gains and benefits
Extension of the lifespan of electronic products
Gain in productivity: no loss of production
Economic gain: half the cost compared with replacing with new
Availability of spare parts
Decrease in stoppage time in the case of a breakdown
Expertise
We provide you with engineering, maintenance and control solutions based on our knowledge of your processes.
Case studies
You may also be interested in