Case studies
01 September 2023
 Fiabilisation d'une ligne de décapage
Nombre d'heures projet : 400 heures
Durée du projet : 1 à 3 ans
Attente client
Implanté en Belgique, notre client est une entreprise de sidérurgie et métallurgie. C'est un fabricant de bobines laminées à chaud et à froid. Il souhaite fiabiliser sa ligne de décapage principale. Nous lui proposons une solution de contrôle prédictif  pour assurer le suivi et la performance de son matériel.
La société veut assurer la fiabilisation de sa ligne de décapage n° 1 d'un laminoir à froid. Elle cherche à s'inscrire dans une démarche prédictive pour assurer la disponibilité de ses équipements et réduire ses coûts de fonctionnement et d'entretien. En s'appuyant sur des experts motoristes, notre client veut des outils et méthodes définis pour assurer une maintenabilité des outils de production.
Solution DV GROUP
Les solutions apportées à notre client se sont faites en deux étapes.
Dans un premier temps l'Audit et le TOP 0 :
Un audit a été réalisé sur le parc de machines ainsi que le référencement des 112 motorisations sur ligne et utilities process. Les priorités ont été définies selon les types de produits et process. Ensuite, nous avons réalisé un TOP 0 sur 66 motorisations (de 15 à 880KW) et 26 ventilations forcées comprenant une analyse vibratoire offline ainsi qu'un contrôle Onde de choc. Une synthèse et la hiérarchisation des défauts constatés ont été réalisées.
Dans un second temps, le suivi de ligne :
Nous instaurons un suivi trimestriel vibratoire et un suivi annuel électrique du parc (onde de choc, …) ainsi qu'un crédit pour des possibles expertises ou mesures complémentaires (vibratoire, équilibrage, dépannage électronique).
Mise en place d'une solution de contrôle ONLINE sur 2 lignes d'arbres pour une surveillance en continu.
Notre client bénéficie d'un accès prioritaire sur une ligne dédiée grâce à notre offre support HOTLINE DV GROUP qui lui permet suivi, gestion opérationnelle et support d'échange.
Tout au long du projet nous accompagnons notre client jusqu'à l'analyse de ses indicateurs de maintenance.
Travaux réalisés
Analyse vibratoire et contrôle Onde de Choc sur 66 motorisations (de 15 à 880KW) et 26 ventilations forcées.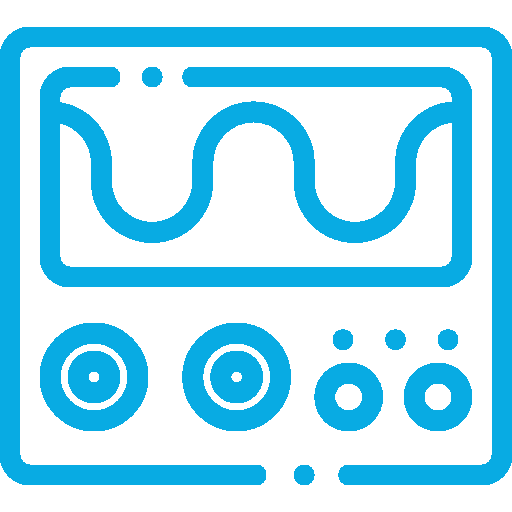 Mesure vibratoire : suivi des équipements pour identifier les défauts et problèmes et suivi de l'état des machines à tout moment et à l'aide de n'importe quel appareil (smartphone, ordinateur, …)

Onde de choc indice BACKER : un outil de mesure de dernière génération pour un diagnostic fiable de l'état électrique des moteurs
Gains et bénéfices client
Analyse du parc installé : le TOP 0 a révélé des non-conformités et un quart des installations contrôlées nécessitaient une intervention. Sur les 49 plus gros moteurs contrôlés, 9 nécessitaient une intervention urgente (soit 14%).
Synthèse et hiérarchisation des défauts constatés sur le parc
Lancement actions correctives planifiées
Suivi :
Réunion de restitutions après chaque mesure
Tableaux d'échange
Suivi temporel des feux d'alerte
Crédit d'expertise
Analyse sur stock
Mise en conformité
Expertise
We provide you with engineering, maintenance and control solutions based on our knowledge of your processes.
Case studies
You may also be interested in