Our expertises
Predictive Control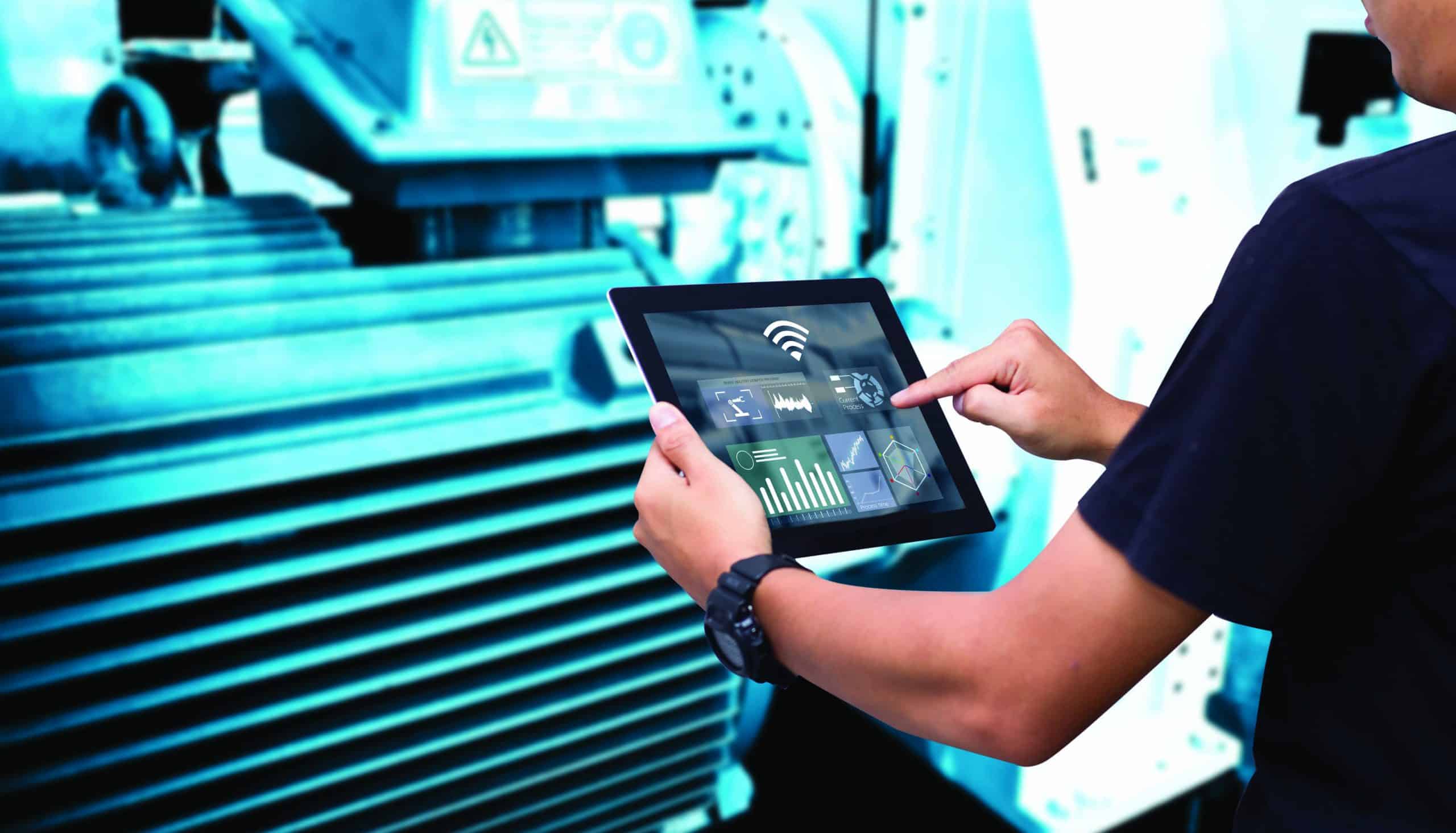 Are you aware of the state of health of the equipment essential to your production process?
With Predictive MONITORING, you can keep an eye on your machines and processes!
We offer a set of services aimed at listening, observing, analysing and monitoring all your electrical and mechanical installations.
Predictive CONTROL allows you to :
10 to 40% reduction in maintenance costs
Number of breakdowns ÷ 2
90% of faults detected
100% peace of mind

Solutions
Vibration analyses
Why is monitoring vibrations important?
Whatever the industrial application, diagnostics on vibrations are essential for protecting your equipment, machines or lines against safety incidents or potential breakdowns.
Precise vibration data will alert your maintenance team to imminent failures and evaluate the possibility of future damage before it becomes irreparable, which would have a financial impact for your company. With the right predictive maintenance solution, you can avoid costly equipment repairs, avoid stoppage times or full operational stoppages and increase your machine's lifespan.
FOLLOW-UP / MEASUREMENTS
Vibrational analysis is the mechanical diagnostic par excellence.
Measuring and vibration feedback are an efficient way of monitoring production equipment, revealing its level of wear and tear and securing the availability of your rotating machinery (motors, ventilators, pumps etc.).
Beyond a campaign of timely measurements, we can also offer you feedback via global measurement and maintenance contracts.
According to your needs, our experts will detail each of their interventions thanks to detailed reports with a summary of the conditions and alerts, trend curves etc.
---
MONI

TORING
DV GROUP monitoring allows you to be connected to your equipment in real time.
This is a method for preventing breakdowns which consists of analysing production and maintenance data in order to identify models and foresee problems before they arise.
It therefore becomes much easier to anticipate your equipment's state of wear and tear and thus optimise maintenance.
---

EQUIPMENT, MACHINES, LINES
GET CONNECTED AND MONITOR YOUR EQUIPMENT (motors, ventilators etc.), MACHINES (drive systems) AND LINES.
For production equipment which is critical in terms of stoppages or difficult to access, you can reduce operational risks, increase its operational production time and reduce costs (stoppages, supply of parts).
We use Phantom technology, which allows you to get feedback from your equipment at any time using any device, such as a smartphone or computer.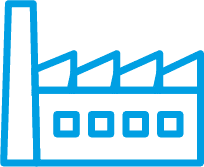 PROCESS 
MONITOR YOUR PROCESS' OPERATION (Correlate your equipment and production information etc.)
Show KPIs in real time, such as the equipment's global throughput rate (GTR), rates of use, units produced and stoppage times per job, machine or team.
Consult usage trend rates per week, month or year to have an idea of your productivity and locate areas for improvement.
We integrate Iba technology, high-performance, high-frequency equipment procurement with a software suite which allows process data/maintenance to be analysed in real time.
MANAGEMENT
, our vertical tool which analyses process/maintenance data in real time, along with our expertise in drive systems (motor maintenance, drive maintenance and maintenance of driven systems) allows you to:
Increase machine availability: thanks to precise knowledge of the machine's stoppage time and also restarting time, it is possible to anticipate reducing maintenance time (this is scheduled and controlled) and to limit impact on production.
Anticipate stock management: this need is particularly present when parts to be stored are expensive or the wait for their replacement can be lengthy.
Migrate towards conditional or predictive maintenance: industrial teams can then intervene at a key moment (request from the machine or a suspected problem) in order to avoid breakdowns and to optimise maintenance costs.
In order to reach THE OPERATIONAL OPTIMISATION of your INSTALLATION

---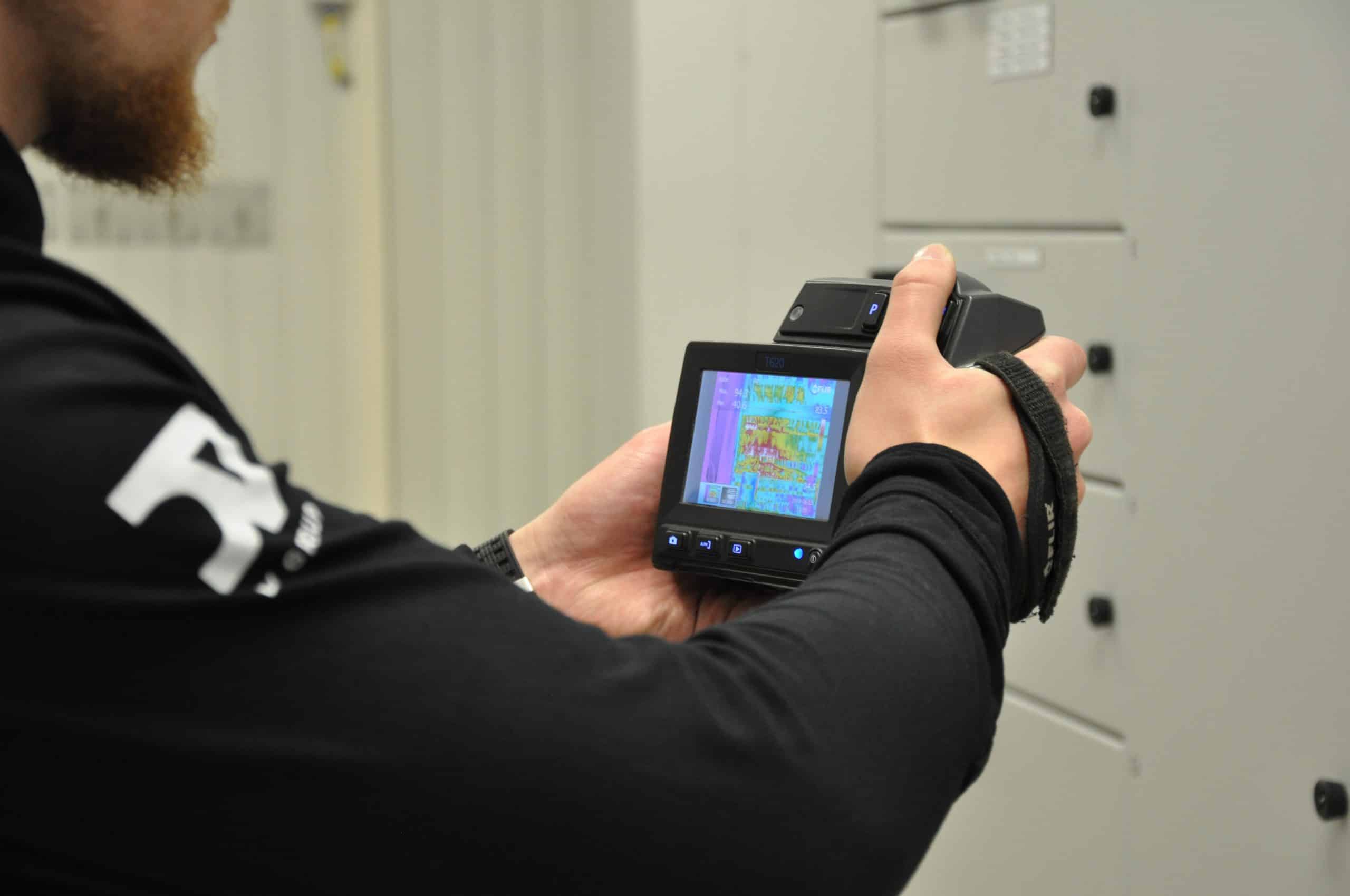 Solutions
Predictive measurements
Control
Testimonials
"You know our sites and machines, you have technical solutions and propose innovative solutions, you are available, autonomous and invested; why change?"
Bruno RICHARD
Methods and Maintenance Manager – AMTE
"Thank you for all your help! Despite the current economic situation, you are as professional as ever. You confirm your commitments. Well done to the DV GROUP experts!
Monsieur DUBOIS
Technical Manager – Jet'Sac
Control
Discover our other Control solutions
Cases studies
Linked case studies
Our expertises
DV GROUP expertise is also…