Casi studio
29 August 2023
Motorisation of compressors in a colliery gas compression station
Client expectation
Replacement of 3 of the 4 combustion engines, each coupled to the 1200 kVa compressors by electric motors of comparable capacity, but with greater throughput, while at the same time rationalising and optimising the command and safety monitoring systems.
It will also be necessary to take into account the modification of the energy infrastructure in order to oversee the new motors from outside the production premises. Some of the equipment will be in the ATEX zone.
DV GROUP Solution
Turnkey solution from the client's 15 kV HTA network to the end of the crankshaft.
Redesign of the HTA network with a new EDF-compatible station, 3 Schelters each equipped with an HTA protective panel, a double wrap 12-pulse 1600 kVa transformer, a 12-pulse 1350 kW driver from a command monitoring cupboard with ATEX instrumentation and a 1250 kW motor.
Work carried out
1 concrete post, HTA delivery, with a Schneider SM6 panel
3 Schelter 40' HighCubes comprising a Schneider HTA panel (IM,QM), a GC Power 1600 KVA 15 Kv 690V double wrap transformer, the ventilation kit and interior equipment.
3 Siemens G150 1350 Kw 12 pulse 690 V cupboards
3 1250 kW D1LA4 motors equipped with vibration captors
3 robot S7 1511 1PN with ET200SP and Afficheur TP1200 Confort cupboards
3 Siemens instrumentation kits (differential pressure, relative pressure, temperature, flow sensor, level captor, ATEX barrier etc.)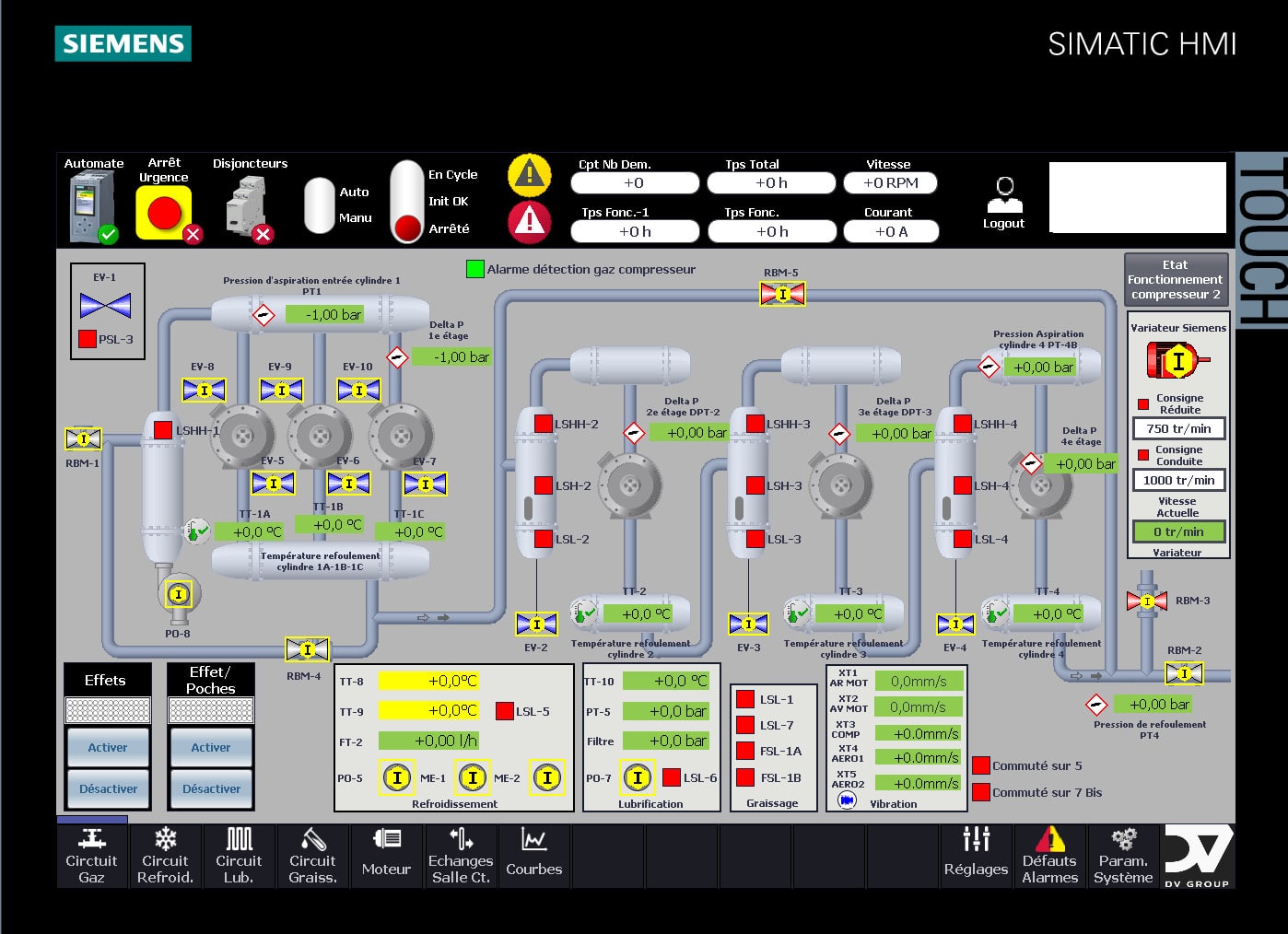 Vue principale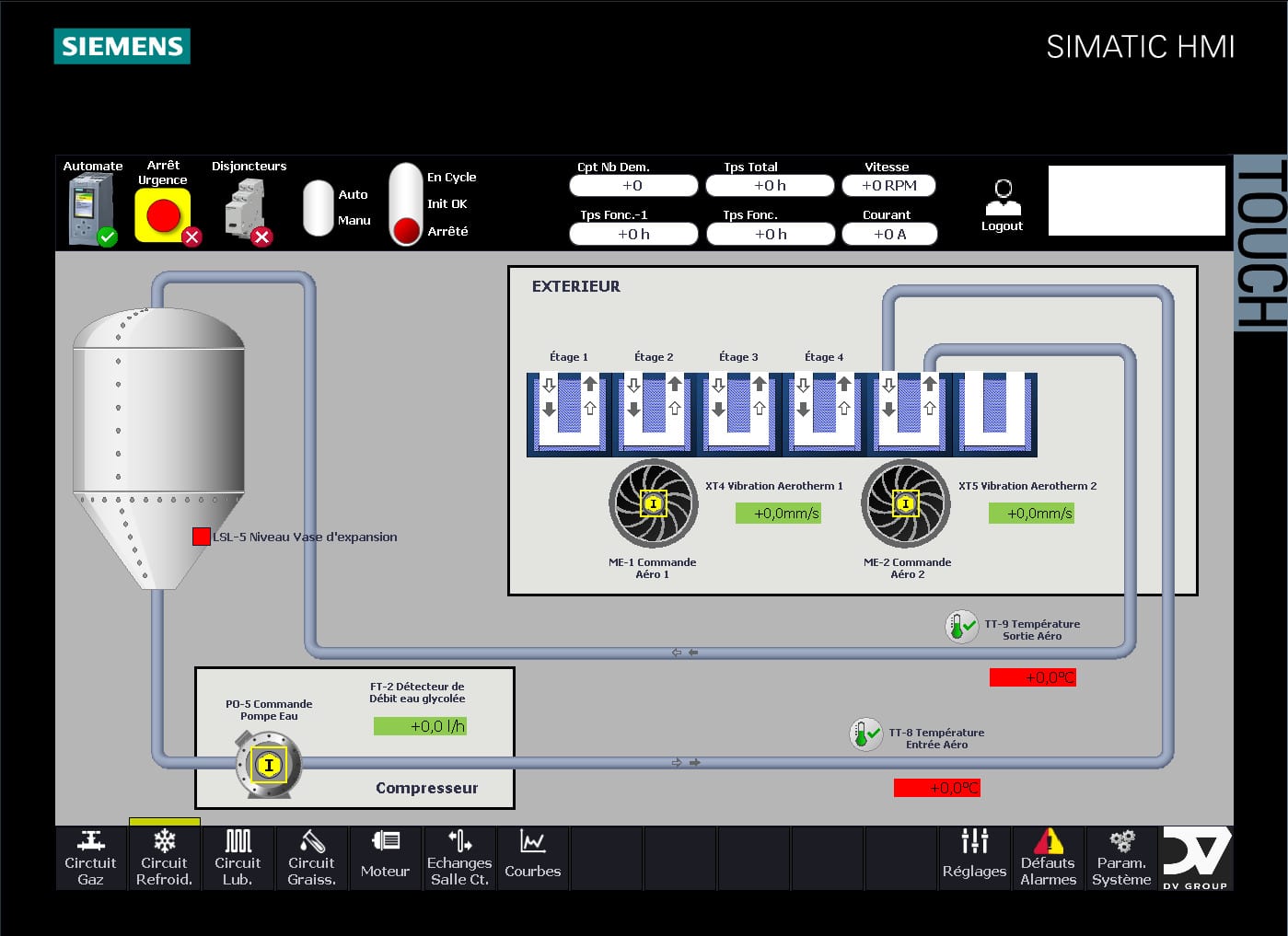 Vue complète du circuit de refroidissement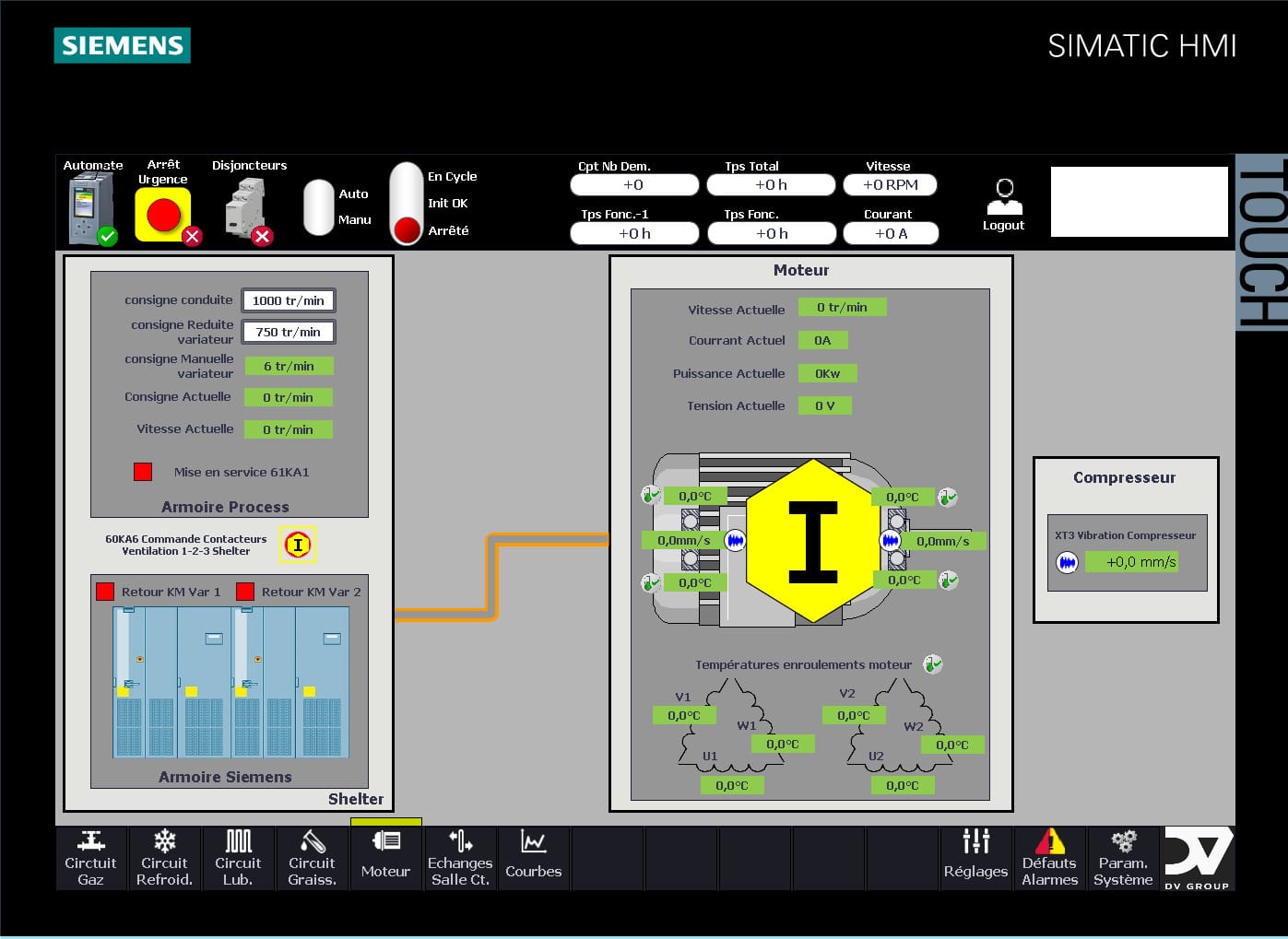 Vue moteur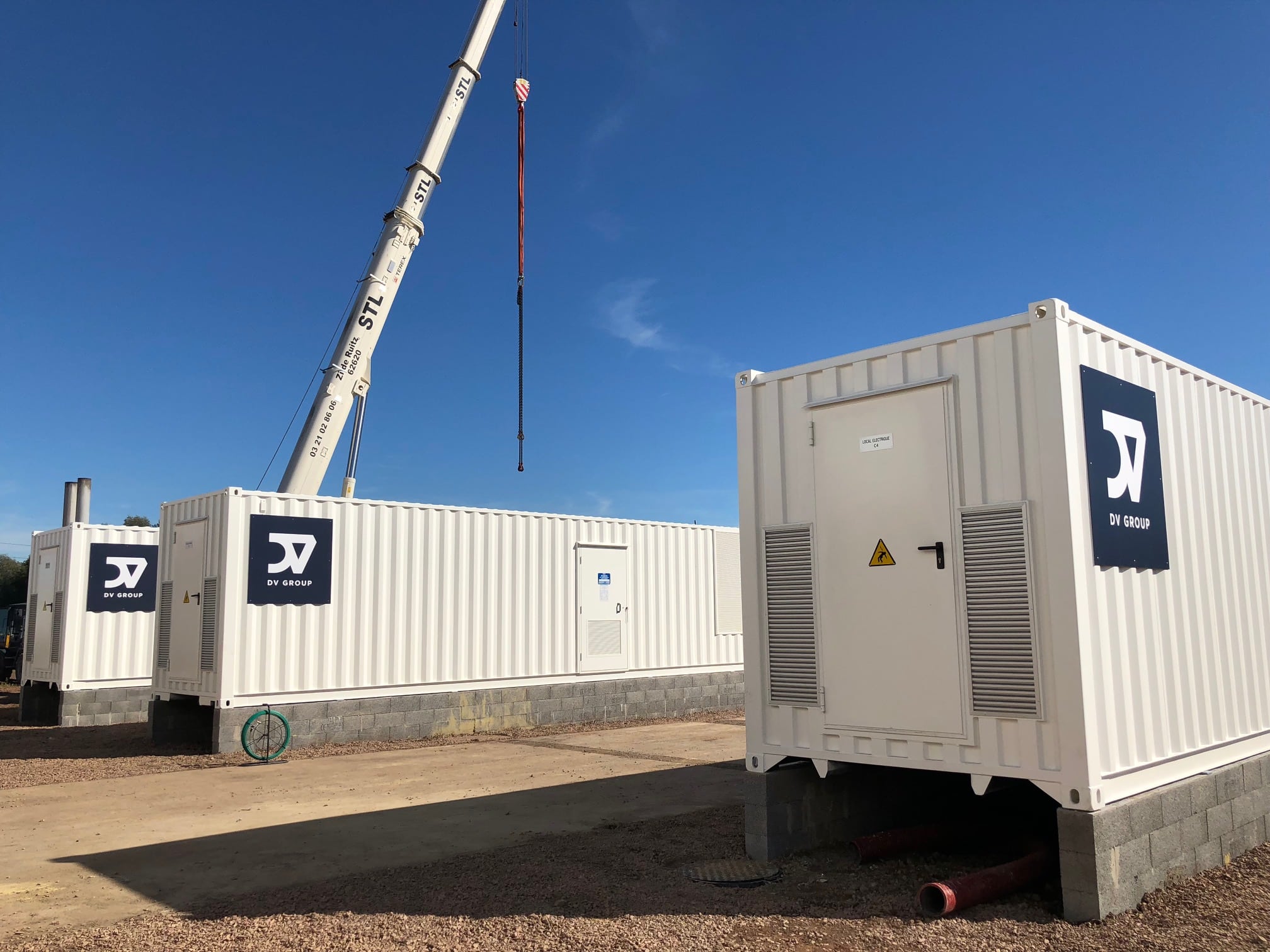 3 Schelters équipés chacun d'un tableau HTA de protection, d'un transformateur 1600 Kva Double enroulement Dodécaphasé, d'un variateur 12 pulses 1350 kW d'une armoire de contrôle commande avec instrumentation ATEX et d'un moteur 1250 kW.
Competenza
Vi forniamo soluzioni di ingegneria, manutenzione e controllo basate sulla nostra conoscenza dei vostri processi.
Casi di studio
Potreste essere interessati anche a